I'm really excited to be participating as a co-host in this week's Tattler Thursday Blog Hop! This is my first time co-hosting this blog hop. I LOVE blog hops. I think they are such a fabulous way to find out about some other unique blogs out there that I might not otherwise come across. Wow – there are so many creatives out there!
Be sure to check out this week's blog hop submissions! The blog hop starts… now!
——–
HTML
Hiya Snappers! Welcome back for week #11 of the Tattler Thursday Blog Hop! It's time to tattle and hop!
It's a share your crazy, gross, hilarious, in-the-trenches parenthood stories, kind of blog hop! I love funny kid stories and I want to hear yours!
Just leave a comment with your story, post not required! So think of your funniest, wackiest or favorite kid stories, leave a comment with your story/tattle, follow your Host and Co-Hostesses, visit and discover other blogs, and have fun!
Remember the easiest way to get a follow back is to like/follow other pages and leave a comment! So hop around, tell your friends and share, share, share! This is a hop designed for you to have fun and share! Happy Tattling!
Please, Please, Please follow your host and co-hostesses! We do this for free, and fun, so don't be a bloghole and not follow!
Also looking for future Co-Hosts
(no cost associated and it's super easy just ask! Also a great way to gain new followers and make new bloggie friends)! Send me an email @
gingerssnaps32@gmail.com
if your interested! Thanks guys and dolls! Muah! Wink!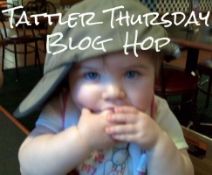 Tweet
about the Blog Hop HERE!
The Rules are:
1-
Follow Your
Host and Co-Hostesses
2-
Grab the button
and display it on your blog or hop page/section
3-
Leave a comment
with a funny, wacky, or gross kid story/tattle
Be Sure to
Hop
over to other blogs and visit/network and share the Hop
Have fun Hopping!
(and come back next week!)
Hostess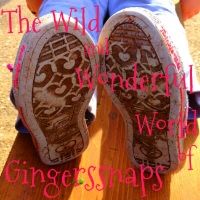 Thanks to this weeks co-hostesses, Miss Cristyl, Miss Joy, Miss Danie , and Miss Trina! Be sure to hop by their pages and give them some lovin'! Love these little gals!

***********************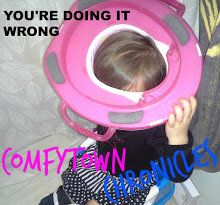 Co-Hostess

*****************************

Co-Hostess
******************************
Co-Hostess
*****************************









*Interested in Co-Hosting the Hop? Email gingerssnaps32@gmail.com*